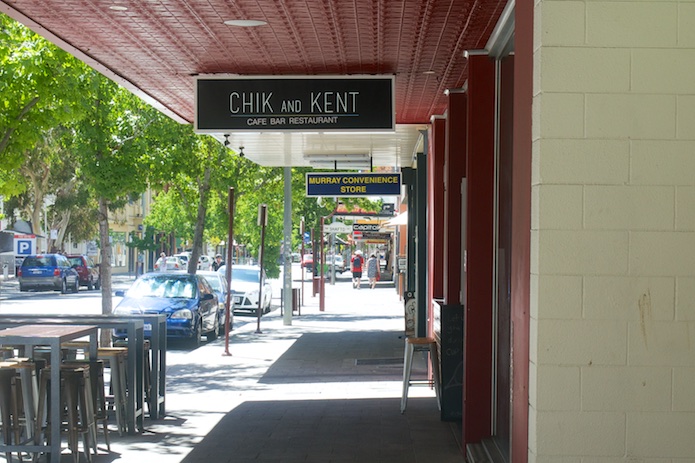 Chik and Kent – whose name pays homage to Chikmagalur, a region in India known as the "land of coffee", and L.P Kent, an Englishman who planted the Doddengudda Estate – is an Indian restaurant situated towards the quieter end of Murray Street in the Perth CBD. It is one of the few places in the city centre that actually remains open on a Sunday, from breakfast to late night dinner. Unusual for an Indian restaurant, Chik and Kent becomes one of the city's coffee hotspots in the early morning, with a convenient "grab and go" window from which coffee, cake and pastries can be purchased.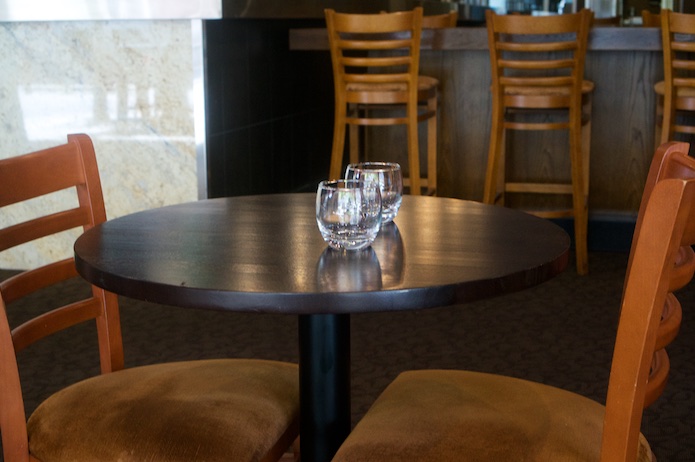 The breakfast menu has the standard mix of dishes, including eggs in any way, muesli, and toast. There are however a couple of more unique items, including potato dosa, which brings a Southern Indian flair to the breakfast offering. I didn't know what dosa was just reading it on the menu, but given that it was the restaurants recommended dish, and I was feeling rather adventurous, I decided to order it. It turns out that it comprises a spiced potato and pea mix wrapped in a paper thin crepe. It was served with two condiments – a tomato chutney and some kind of processed coconut sauce. It's not the type of thing I'd normally target for an early morning breakfast, but it was pretty tasty and I think worth a try for anybody looking for something a little different.
The other dish we had was also coincidentally potato based, this time with jamon, kasundi and a poached egg. I found the dish a little bit heavier than something I'd normally have for breakfast – to me this felt more like a brunch or lunch dish, and in my opinion not as good as the potato dosa.
Chik and Kent is a solid breakfast location, and one of the only places to get a coffee at 8am on a Sunday morning in the city. Next up on the menu is their selection of curries and other Indian fare for dinner…watch this space!